Nothing is as beautiful as flowers,  it's no wonder that they've attracted the attention of artists from the beginning of time. Beyond sheer beauty, flowers provide rich opportunities to play with color and form. The results can be found pretty much on any give day at museums around the world, and also in NYC at institutions like the Metropolitan Museum of Art or MoMA or at one of the many galleries or even street vendors in New York . Here are some of my favorites ( and I have a lot !)
Georgia O'Keeffe once said " I'll paint it big, and they will be surprised into taking time to look at it " she wrote " I will make even busy New Yorkers take time to see what I see in flowers"
Does she not just totally blow you away ! To me, it makes me very happy to look at Georgia O'Keeffe's work – Mother nature would be proud
All of us at Plant Specialists adore her work you can almost feel the velvety brush of these petunias
On to another favorite of mine ( well really they all are since I'm writing the blog ! )
Gustav Klimt was an Austrian symbolist painter of the most prominent members of the Vienna Secession movement. Klimt is most known for his primary subject – the female body such as The Lady in Gold. however check this out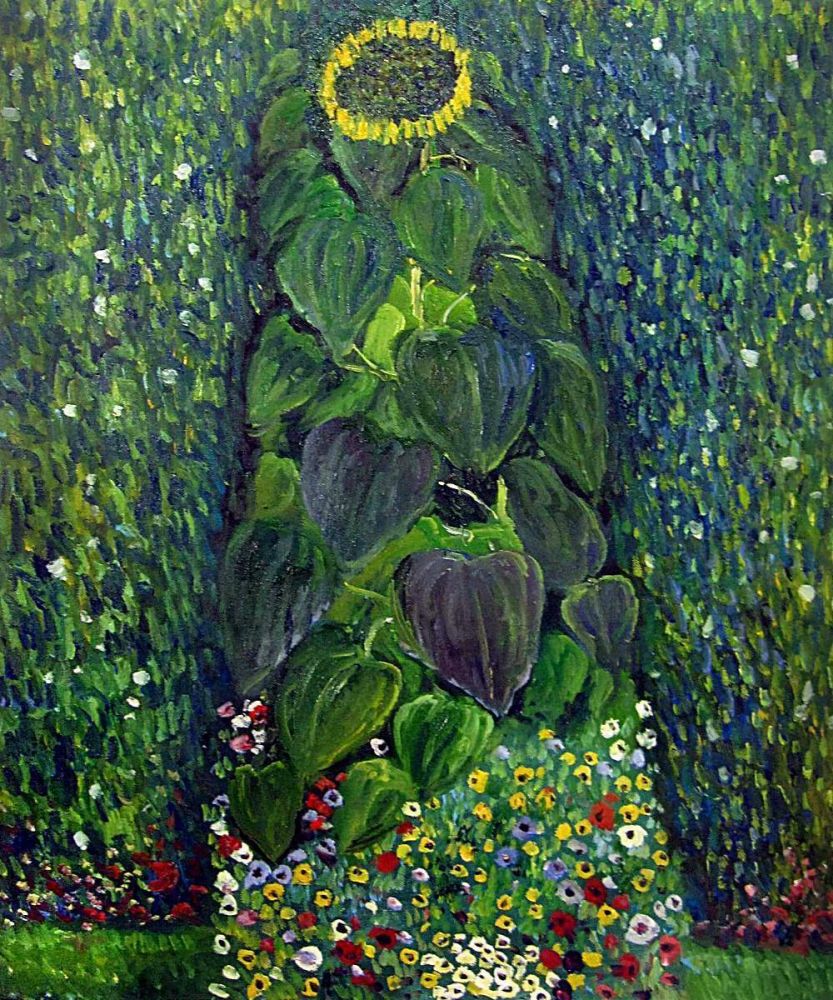 Plant Specialists aspire to these terrific plant and color combinations
Onwards and onwards ( how can you really say upwards in such esteemed company !
Yayoi Kusama born in 1929 is a Japanese contemporary artist ( and also guest landscape artist at The New York Botanical Garden this year – she also happens to be my 10 year old daughters favorite artist ) She has been acknowledged as one of the most important living artists to come out of Japan.
Yayoi Kusami – coming to a botanical garden near you – well me actually – New York Botanical garden 2021
Vincent van Gogh – was a Dutch post impressionist painter who after he died ( isn't that always the way ) became one of the most famous and influential figures in the history of Western art.
Oh Vincent how do you capture such beauty !
Amrosius Bosschaert the Elder was a Flemish born Dutch still life painter  born in 1573. He founded a dynasty of painters who continued his style of floral and fruit painting.
Ambrosius you a sheer genius ( I think I want to be called Ambrosius of  Plant Specialists ! )
Takashi Murakami – is a Japanese contempory artist. He works in fine arts media as well as commercial media and is know for blurring the line between high and low arts.
What a happy bunch of flowers these little guys are !
Rachel Ruysch was a Dutch still life painter from the northern Netherlands, born in 1664. She became the best documented woman painter of the Dutch Golden age .
I mean seriously – is this not spectacular!
Now my kids ( and myself ) are seriously addicted to Natalie Dark. We found her on Instagram ( you should look her up as well ( Instagram Nataliedarkart ) she does work with colored pencils that will seriously blow your mind. My girls pocket money goes into an account that we will eventually buy a piece from her.